the biostation + WAKAYA PERFECTION
the biostation prides itself on bringing the highest quality products and supplements to our patients. That's why we've partnered with Wakaya Perfection, whose all natural products come from the finest sources throughout the world.

For a limited time SAVE 20%!
Use code: WPBIO20 at check out

WAKAYA PERFECTION COLLECTION

---
---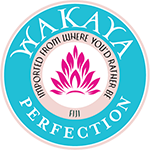 Wakaya Perfection is a mission-driven wellness enterprise that was founded by David Gilmour, the founder of Fiji Water, and began on his private island in Fiji; Wakaya Island -- a 2,200-acre paradise in the Fiji archipelago.
The Fiji Islands are some of the most remote on Earth, and as a result have one of the most pure, unpolluted ecosystems on Earth. The team discovered that on Wakaya Island, essential root products grew better in volcanic nutrient-rich soil. The rich soil of Wakaya nourishes our proprietary root stock, which are exclusively hand planted and hand harvested using all organic methods, and irrigated with only pure rainwater, the same pure rainwater that ends up in FIJI Water bottles!
We never source our products from anywhere we don't own or know completely, and always maintain the integrity of our products with full disclosure from seed to shelf. No fillers or binders are ever used, no shortcuts taken, nothing artificial - only 100% pure all natural and powerful ingredients just as nature intended! Our products are not genetically modified, they are not preserved artificially, they are not polluted, they are not bad for you in any way at all! Wakaya Perfection products are not like anything else.
"I have been taking Wakaya Perfection for almost three months now and am amazed every day at how good I feel. It is hard to imagine how ancient, organic roots grown in volcanic soil on a pristine Fijian island a world away from my home in Florida could change my life so dramatically, but they have."
- Wendy Rhodes
---
"I recommend Wakaya Perfection Turmeric and Ginger for all my patients to help boost immunity and support overall health and wellness. Wakaya Perfection Volcanic Single-Origin-Wellness products are simply the best available, and are a fantastic way to proactively support a good and healthy lifestyle!"
- Natalia Tsar, DDS, LVIF
"Wakaya's Fijian Turmeric Ginger tea is great tasting. Contains two best herbs for fighting inflammation. I love it."
- S. Parish
Verified Customer
"Absolutely some of the best stuff on earth! I take at least two capsules per day and I absolutely love it. No side effects and I feel great."
- Katherine Barnet
Verified Customer
"This tea was awesome! I love the kick it has! Perfect thing for upset stomach or sinus issues."
 - Candice Nelson
Verified Customer
"Very high quality kava and reasonable price ... Loved the effects give it 100 out of 10 rating."
- Joseph Aman
Verified Customer
---

---
We grow and harvest the purest, highest quality wellness products on earth. Organic pink ginger, organic turmeric, kava, virgin coconut oil, wild caught arctic cod liver oil, pure sea salt and more.
All our products are sustainably cultivated, beautifully packaged, pure, powerful and delicious.
Wellness Perfected.